Best Psychiatrist Doctors in Patna
Best Psychiatrist Doctors in Patna
List of Best Psychiatrist Doctors in Patna.Find Doctors Fees Details,Doctor Clinic Address & Doctor Contact Numbers and Book Psychiatrist doctor appointment Online in Patna
Psychiatrist doctor Consultation Fee in patna
The doctor consultation fee of Psychiatrist in patna varies depending on the credibility and experience of the doctor. Generally, the consultation fee of these doctors ranges approximately between Rs. 100 to Rs. 1500 or more. You may be charged an additional fee for tests and examinations by the respective general physician.
How Can doctorsinpatna.com portal Help in Finding the Best Psychiatrist Nearby?
On doctorsinpatna.com, you can know who 'the best Psychiatrist near me' are as you get a list of Psychiatrist doctor in patna. In addition to the address and contact details of these doctors, you also get additional details such as the ratings and reviews they have received from other patients, their hours of operation, facilities available, etc. These details help you make an informed decision. Adding filters such as popularity, ratings, distance, etc. narrow the search results further.
Are you worried that you may fall ill at any hour? Would you like to have a complete online guide of Psychiatrist doctors in a Patna with a comprehensive list of reputable names? We are an online list of Psychiatrist doctors in Patna that is known for offering faster and efficient healthcare to patients. Our Psychiatrist doctor's directory features the top Doctor of patna . The pool of medical doctors known all over the country for achieving best results with patients. Top rated and best doctors near you and those around the city can serve patients via our website. With the best and most efficient team of medical professionals in Patna , doctorsinpatna.com can help you find best doctors at a nearby location in Patna. Choose us to get the best service from a top rated doctor in Patna!
Appointment with Best Psychiatrist Doctor in Patna Now Easy
We provide top rated Psychiatrist Doctor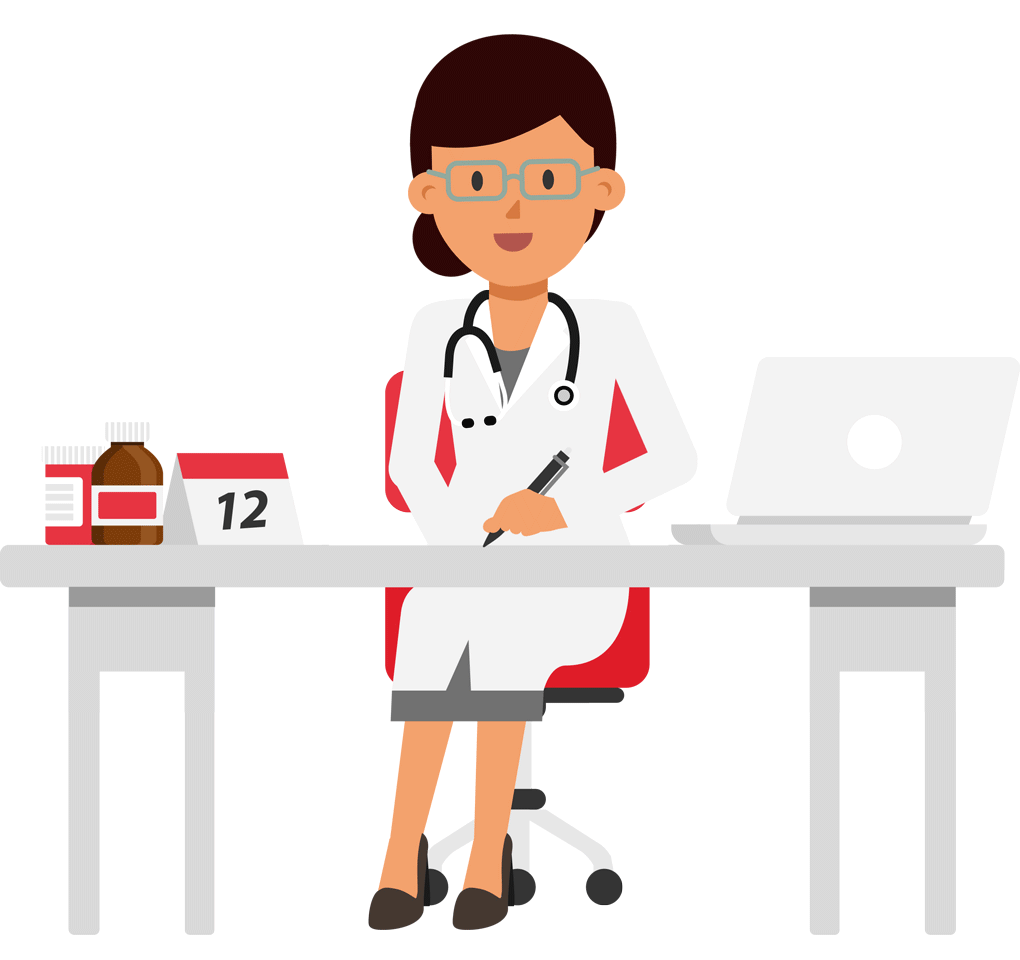 #01.

Search for Psychiatrist Doctor in Patna

Search over top verifyed Psychiatrist Doctor that match your criteria.

#02.

View Doctor Profile

View Doctor introduction and read reviews from other customers.

#03.

Easy Doctor Appointment

Connect with your best Psychiatrist doctor in patna via chat or video call!
A psychiatrist is a medical specialist who is specialized in diagnosing, evaluating and treating problems related to mental health. There are wide range of problems that are treated by psychiatrist include- Alzheimer's Disease, Anger Management, Autism, Behavioral Therapy, Bipolar Disorder, Cognitive Therapy, Depression, Psychotherapy, Relationship / Marriage Counseling, Anxiety, Acute and Chronic mental Illnesses. You can easily search best psychiatrist, book online appointment and consult with top psychiatrist. in patna
A psychiatrist is a medical specialist who specializes in the care and treatment of mental, emotional, and addictive disorders. Psychiatrists are physicians who evaluate, diagnose, and treat patients who are affected by a temporary or chronic mental health problem. There are a wide range of problems that are treated by psychiatrist includes, anxiety, depression, psychosis, substance abuse, Neurodevelopment Disorders, Schizophrenia spectrum and other psychotic disorders, Bipolar and related disorders., Depressive disorders, Anxiety disorders, Obsessive-compulsive and related disorders, trauma- and stressor-related disorders, Dissociative disorders, Somatic symptom, and related disorders, Feeding and eating disorders, Elimination disorders, Personality disorders, and other mental disorder. Patients can consult online with a psychiatrist for non-emergency health problems, psychiatrist advice, for the second opinion of a psychiatrist, and for follow-ups cases.
Book Doctor Appointment in Patna
Find and Book Patna Top Psychiatrist in patna
Frequently Asked Questions
What are the most common diseases and conditions treated by a psychiatrist?
A psychiatrist treats a wide range of mental disorder. Some of the most common diseases and disorders treated by a psychiatrist are depression, personality disorder, anxiety disorders, schizophrenia, eating disorder, addictive behavior, ADHD, obsessive-compulsive disorder, post-traumatic stress disorder, psychosis, etc.
What are the most common symptoms of OCD (Obsessive Compulsive Disorder)?
Some of the symptoms of obsessive-compulsive disorder include washing hands frequently, constant unwanted thoughts, cleaning things a lot, fear of losing something or someone, repeating certain words, anxiety, social isolation, panic attack, constant checking, failing to attend office and schools etc. Having experienced these symptoms, you are recommended to consult psychiatrist to treat your condition.
How depression affects your health?
Depression leads to emotional pain. But, it can adversely affect your body and overall health in many ways. According to expert psychiatrists, depression is a risk factor for many health issues and may also worsen the pre-existing illness. The wide range of illnesses associated with depression are arthritis, gastroenteritis, irritable bowel syndrome, asthma, chronic obstructive pulmonary disease, schizophrenia, stroke, diabetes, cold etc.
When should you visit a psychiatrist?
A psychiatrist is a doctor who is specialized in treating mental illnesses, behavioral and emotional disorders. There is a wide range of psychiatric disorders such as depression, schizophrenia, eating disorders and addictive behaviors that affect overall health and mental wellbeing. Having diagnosed your symptoms and conditions you are advised to talk to your doctor. Your General Practitioner may advise you to consult a psychiatrist for better treatment. Or, you may consult psychiatrist directly. After assessing conditions your psychiatrist can prescribe medication depending on the severity of the disease.
What are the symptoms of a psychiatric disorder?
The symptoms of a psychiatric disorder vary from patients to patients and depend on the severity and length of the diseases. Some of the psychiatric symptoms include feeling sad, feeling low, confused thinking, excessive fear, worries, mood changes, withdrawal from friends, tiredness, delusion, alcohol abuse, excessive anger, suicidal thinking, etc.
How can you consult the best psychiatrist in patna
At doctorsinpatna.com, you can access a list of the best psychiatrist, book online appointment and consult with them.