Best Gynecologist Doctors in Patna
Best Gynecologist Doctors in Patna
List of Best Gynecologist Doctors in Patna.Find Doctors Fees Details,Doctor Clinic Address & Doctor Contact Numbers and Book Gynecologist doctor appointment Online in Patna
Gynecologist doctor Consultation Fee in patna
The doctor consultation fee of Gynecologist in patna varies depending on the credibility and experience of the doctor. Generally, the consultation fee of these doctors ranges approximately between Rs. 100 to Rs. 1500 or more. You may be charged an additional fee for tests and examinations by the respective general physician.
How Can doctorsinpatna.com portal Help in Finding the Best Gynecologist Nearby?
On doctorsinpatna.com, you can know who 'the best Gynecologist near me' are as you get a list of Gynecologist doctor in patna. In addition to the address and contact details of these doctors, you also get additional details such as the ratings and reviews they have received from other patients, their hours of operation, facilities available, etc. These details help you make an informed decision. Adding filters such as popularity, ratings, distance, etc. narrow the search results further.
Are you worried that you may fall ill at any hour? Would you like to have a complete online guide of Gynecologist doctors in a Patna with a comprehensive list of reputable names? We are an online list of Gynecologist doctors in Patna that is known for offering faster and efficient healthcare to patients. Our Gynecologist doctor's directory features the top Doctor of patna . The pool of medical doctors known all over the country for achieving best results with patients. Top rated and best doctors near you and those around the city can serve patients via our website. With the best and most efficient team of medical professionals in Patna , doctorsinpatna.com can help you find best doctors at a nearby location in Patna. Choose us to get the best service from a top rated doctor in Patna!
Appointment with Best Gynecologist Doctor in Patna Now Easy
We provide top rated Gynecologist Doctor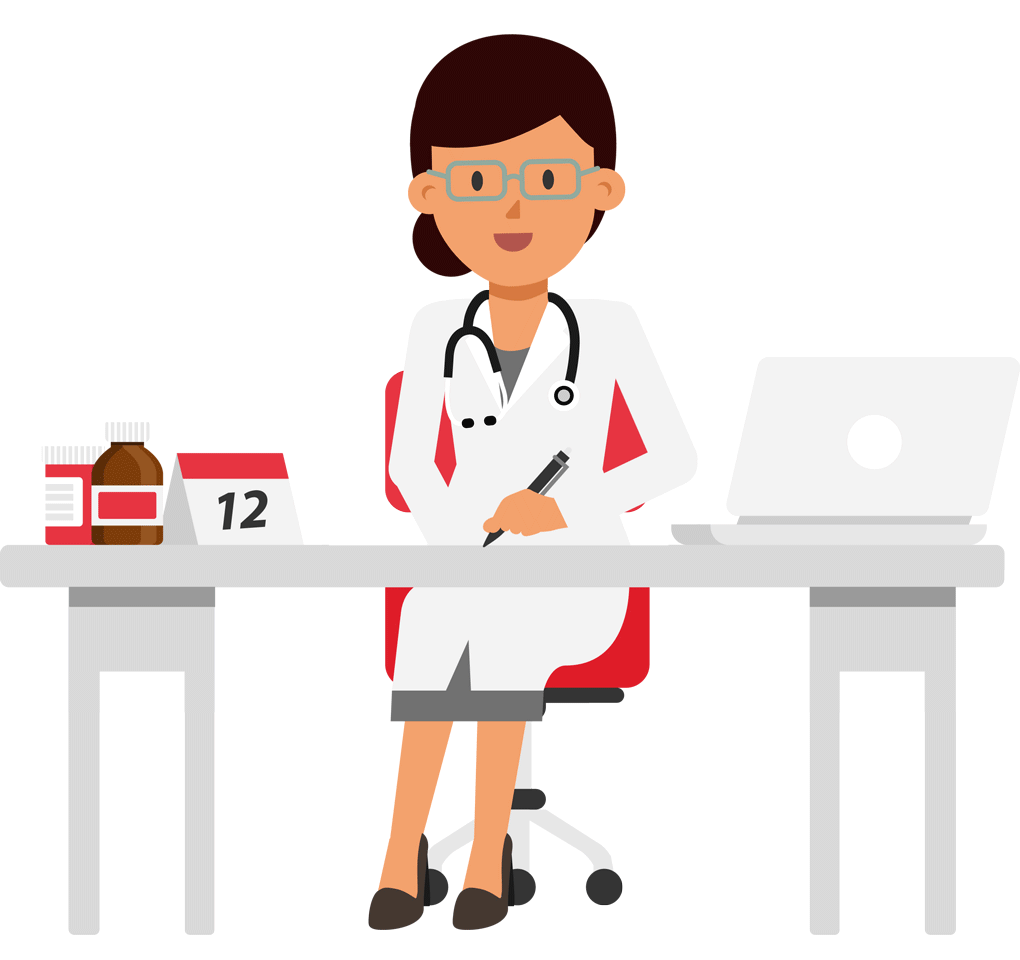 #01.

Search for Gynecologist Doctor in Patna

Search over top verifyed Gynecologist Doctor that match your criteria.

#02.

View Doctor Profile

View Doctor introduction and read reviews from other customers.

#03.

Easy Doctor Appointment

Connect with your best Gynecologist doctor in patna via chat or video call!
A gynecologist who treats women's conditions like infertility, pregnancy conditions, sexually transmitted infections and many more. A lady gynae is specialized in treating and managing all minor to severe conditions related to women's reproductive system (vagina, uterus, and ovaries). Severe health conditions like cervical cancer, breast cancer, polycystic ovarian syndrome, ovarian cancer, menstrual problems are also well managed and treated by a gynaecologist. Book online appointment and consult with top lady gynecologist in patna now
Gynecologists are doctors who specialize in women's health, with a focus on the female reproductive system. They deal with a wide range of issues, including obstetrics, or pregnancy and childbirth, menstruation and fertility issues, sexually transmitted infections (STIs), hormone disorders, and others. Gynecology doctor treats the diseases or problems related to Pregnancy, Cancers (such as HPV breast, or ovarian cancer), sexually transmitted, Prolapse, Bladder issues, including incontinence, Menopause symptoms, etc. Patients can consult online with a gynecologist for non-emergency pregnancy problems, problems with periods, pain in the stomach, sexual problems, etc.
When to consult online with a Gynaecologist and Obstetrician-
• Online consultation is needed in case of a heavy period, prolapsed, bladder issues, sexual issues, pain in the stomach, etc.
• Regular consultation with a gynecologist is needed for good health.
• If you feel lump or hardness in the breast.
• Gynecologist consultation is needed to show diagnostic reports to clarify about health.
•To confirm that received gynae treatment by your doctor is the best one.
Book Doctor Appointment in Patna
Find and Book Patna Top Gynecologist in patna
Frequently Asked Questions
When should you visit a lady Gynecologist?
There are list conditions that warn you for lady gynecologist visit. You are advised to consult a lady doctor right from experiencing changes in the body during puberty to having your first period to experiencing pregnancy. You are also recommended to visit a lady gynecologist if you have pain in your pelvic area, or experiencing frequent urination, burning sensation while urinating, and irregularity in periods, etc.
What are the screening tests performed by the lady Gynaecologist?
There is the range of the screening tests performed by the lady Gynaecologist. Based on the health conditions and symptoms, your lady gynecologist may perform pelvic examination, breast examination, body mass index measurement, blood pressure monitoring, and may recommend blood sample test, urine sample test, mammography, colonoscopy, etc.
What is a mammogram test?
Mammogram test is a breast cancer detection test. This test is done to diagnose cancer at an early stage hence reducing the chances of future complications. Women above 40 are highly susceptible to develop breast cancer. Thus, it is recommended to go through this screening once to ensure themselves safe from breast cancer. On experiencing abnormal and unusual changes in the breast size, abnormal discharge, lumps or having a family history, do not delay in consulting doctor.
How can you consult the best Lady Gynaecologist in patna?
At doctorsinpatna.com, you can access a list of best lady Gynecologist, book online appointment and consult with them.