Best Neurologist Doctors in Patna
Best Neurologist Doctors in Patna
List of Best Neurologist Doctors in Patna.Find Doctors Fees Details,Doctor Clinic Address & Doctor Contact Numbers and Book Neurologist doctor appointment Online in Patna
Neurologist doctor Consultation Fee in patna
The doctor consultation fee of Neurologist in patna varies depending on the credibility and experience of the doctor. Generally, the consultation fee of these doctors ranges approximately between Rs. 100 to Rs. 1500 or more. You may be charged an additional fee for tests and examinations by the respective general physician.
How Can doctorsinpatna.com portal Help in Finding the Best Neurologist Nearby?
On doctorsinpatna.com, you can know who 'the best Neurologist near me' are as you get a list of Neurologist doctor in patna. In addition to the address and contact details of these doctors, you also get additional details such as the ratings and reviews they have received from other patients, their hours of operation, facilities available, etc. These details help you make an informed decision. Adding filters such as popularity, ratings, distance, etc. narrow the search results further.
Are you worried that you may fall ill at any hour? Would you like to have a complete online guide of Neurologist doctors in a Patna with a comprehensive list of reputable names? We are an online list of Neurologist doctors in Patna that is known for offering faster and efficient healthcare to patients. Our Neurologist doctor's directory features the top Doctor of patna . The pool of medical doctors known all over the country for achieving best results with patients. Top rated and best doctors near you and those around the city can serve patients via our website. With the best and most efficient team of medical professionals in Patna , doctorsinpatna.com can help you find best doctors at a nearby location in Patna. Choose us to get the best service from a top rated doctor in Patna!
Appointment with Best Neurologist Doctor in Patna Now Easy
We provide top rated Neurologist Doctor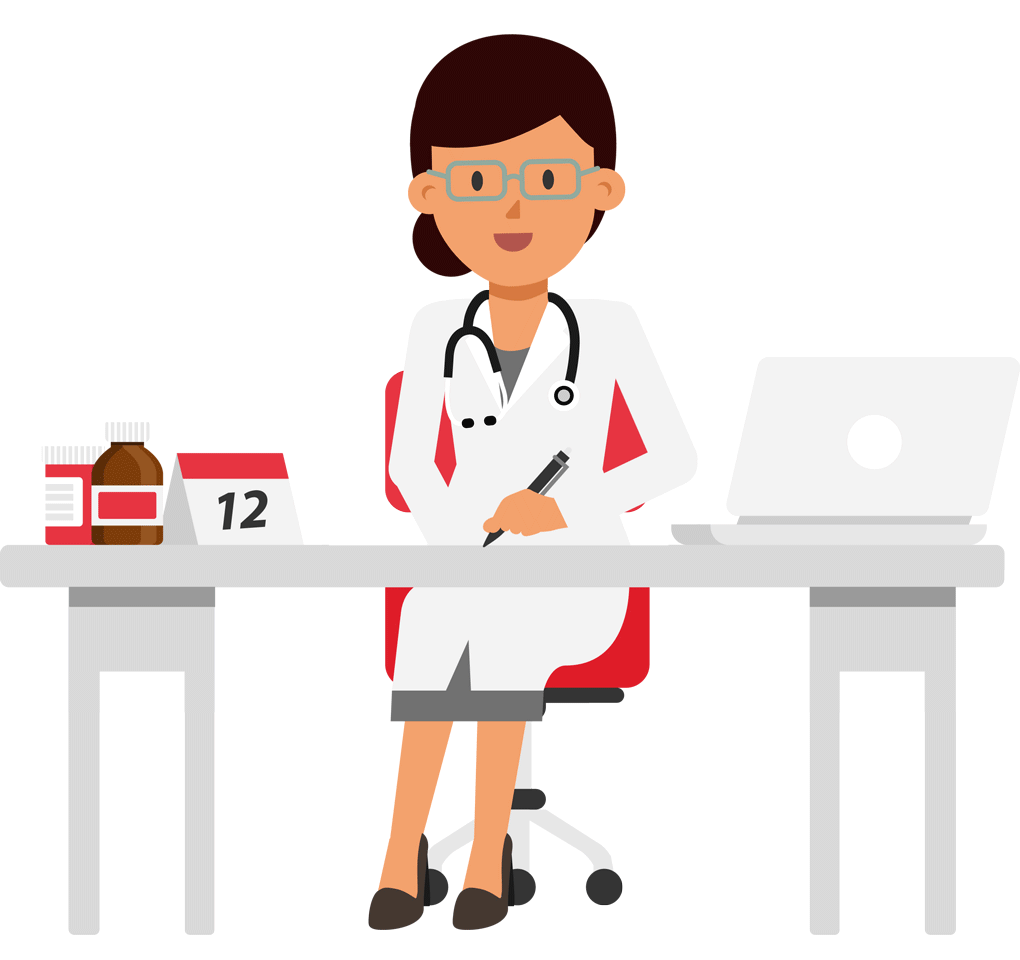 #01.

Search for Neurologist Doctor in Patna

Search over top verifyed Neurologist Doctor that match your criteria.

#02.

View Doctor Profile

View Doctor introduction and read reviews from other customers.

#03.

Easy Doctor Appointment

Connect with your best Neurologist doctor in patna via chat or video call!
Neurologists are those that help out with the detection of diseases in the brain and provide neurological medicine for the same. The neurology treatment time for any of the neurological disorders depends on the intensity of the ailment and the level it has reached. The neuro-surgeons perform surgeries and offer medicines for strokes, Alzheimer's disease, headaches and sleep disorders to name a few. It is recommended to get regular check-ups done at the clinic as any disorder can be detected and treated at their earliest stage. The Neuro-surgeons function independently or team up with a group of doctors of private/government clinics/hospitals. Their fee is usually kept minimal and economical for all kinds of people. In terms of payments, most of them accept cash and cards from their patients. Scroll up to select from the exhaustive range of neurologists available in Patna.
Human brain is a complex machine that controls all voluntary and involuntary functions of the human body. While the brain performs various functions of the body, the nervous system is a network of nerves that carry the brain's information to various parts of the body. If the brain or the nervous system get damaged because of an accident, disorder or disease, it can lead to serious complications which can also result to be fatal if not treated in time. Neurologists in Patna are specialized doctors who treat ailments related to the human brain and the nervous system.
When should one consult a neurologist?
The following are some signs that indicate seeking immediate attention from a neurological doctor.
Chronic headache: People often suffer from headache because of various reasons such as lack of sleep, cold, flu, stress, etc. However, sometimes people face issues of constant headache which may be a symptom to something major like brain tumour, hypertension, etc. It is best to connect with neurologists in Patna and get the complaint diagnosed for speedy recover.
Nausea: Most people suffer from nausea because of various reasons such as infection, flu, motion sickness, etc. However, chronic nausea can be associated with several major illness, this is one of the most easily detectable symptom and shouldn't be ignored.
Dizziness: Vertigo patients often complain of a spinning experience which is known as dizziness. Although dizziness can be felt because of lack of energy, sun stroke, etc. but if the patient complaints of dizziness constantly then it can be linked to an serious illness related to the nervous system or brain. It is best to consult neurologists Patna has, to start the right treatment before it gets too late.
Tingling: Numbness or tingling feeling is usually a result of improper blood circulation but if a person faces tingling and numbness on one side of the body or suddenly without being in a fixed position for long then it is best to consult neurologist doctor at the earliest as tingling a symptom related to nervous symptom.
Movement: The central nervous system controls various body movement and other functions. If a completely healthy person suddenly faces movement issues which usual physicians are unable to diagnose or treat, then they should seek earliest consultation through neurological specialist to get the condition diagnosed and treated as soon as possible.
Diseases and disorders related to the neurological system
The brain and central nervous system together are the base centre of information for various functionalities carried out by a human body. If a person suffers from illness or disorder related to the brain or nervous system are diagnosed and treated by neurologists. The following are some neurological disorders and diseases.
Epilepsy: This is a nervous system disorder in which the brains activities become abnormal causing seizures or period of unusual behaviour, and sometimes loss of awareness. Though medical science has not advanced enough to fully cure epilepsy, it can be controlled with right medication. Please consult a neurologist nearby to get immediate medical attention if suffering from this condition.
Stroke: Primarily a heart condition, stroke does affect the movement and appearance of a person. Strokes can sometimes even leave the patient's body partial paralysed and hence seeking consultation from Patna neurologists is suggested for speedy recovery.
ALS: Amyotrophic lateral sclerosis aka ALS is a nervous system disease that affects nerve cells in the brain and spinal cord causing loss of muscle control. This disease is often difficult to control and by the later stage patient often need special attention and complete medical care. Consulting a neurologist can help the patient start with the right medication immediately.
Migraine: Chronic headache which ideally runs in the medical history of an individual's family is called migraine. Migraine can accompany various other symptoms like nausea, vomiting, difficulty speaking, numbness, etc.
Brain abscess: People who get head injury often have a risk of getting brain abscess. In brain abscess the patient's brain has a puss-filled brain swelling which occurs because of bacteria or fungi that enters the brain because of head injury. If not treated on time this condition can have several serious consequences.
Alzheimer's disease: Forgetfulness is often ignored as a normal human behaviour however, in case of Alzheimer's patients usual forgetful nature can ultimately escalate to a point where they forever almost everything. People with Alzheimer's often need regular care and timely medication to control their episodes from escalating.
Approximate charges for neurological tests and treatment
The fees charged by neurologist differ based on the patient's condition, treatment required, expertise of the doctor, etc. The following chart states the approximate fees charged for neurological tests and treatment.
Book Doctor Appointment in Patna
Find and Book Patna Top Neurologist in patna
Frequently Asked Questions
1. Do neurologists in Patna perform surgeries?
Certified and licensed neurological surgeons perform surgeries while medical neurologists offer consultation, diagnosis, and treatment via medication.
2. Can nervous system related ailments be cured?
This depends on the disorder or disease and the stage at which one consults a neurologist in Patna.
3. Do neurologists treat migraine?
Neurology, as a medical stream,is concerned with the health of the brain and nervous system. Migraine, related to chronic or repetitive headache, is treated by neurologists.
4. Will I need to disclose my medical history to the neurologist?
All patients must be transparent about their illness and health condition with the doctor. Knowing the patient's medical history helps doctors diagnose better and provide the best medical treatment.
5. What is the consultation fees charged by neurologists?
The OPD charges and consultation fees charged by a neurologiststarts approximately from Rs. 500.