Best Dermatologist Doctors in Patna
Best Dermatologist Doctors in Patna
List of Best Dermatologist Doctors in Patna.Find Doctors Fees Details,Doctor Clinic Address & Doctor Contact Numbers and Book Dermatologist doctor appointment Online in Patna
Dermatologist doctor Consultation Fee in patna
The doctor consultation fee of Dermatologist in patna varies depending on the credibility and experience of the doctor. Generally, the consultation fee of these doctors ranges approximately between Rs. 100 to Rs. 1500 or more. You may be charged an additional fee for tests and examinations by the respective general physician.
How Can doctorsinpatna.com portal Help in Finding the Best Dermatologist Nearby?
On doctorsinpatna.com, you can know who 'the best Dermatologist near me' are as you get a list of Dermatologist doctor in patna. In addition to the address and contact details of these doctors, you also get additional details such as the ratings and reviews they have received from other patients, their hours of operation, facilities available, etc. These details help you make an informed decision. Adding filters such as popularity, ratings, distance, etc. narrow the search results further.
Are you worried that you may fall ill at any hour? Would you like to have a complete online guide of Dermatologist doctors in a Patna with a comprehensive list of reputable names? We are an online list of Dermatologist doctors in Patna that is known for offering faster and efficient healthcare to patients. Our Dermatologist doctor's directory features the top Doctor of patna . The pool of medical doctors known all over the country for achieving best results with patients. Top rated and best doctors near you and those around the city can serve patients via our website. With the best and most efficient team of medical professionals in Patna , doctorsinpatna.com can help you find best doctors at a nearby location in Patna. Choose us to get the best service from a top rated doctor in Patna!
Appointment with Best Dermatologist Doctor in Patna Now Easy
We provide top rated Dermatologist Doctor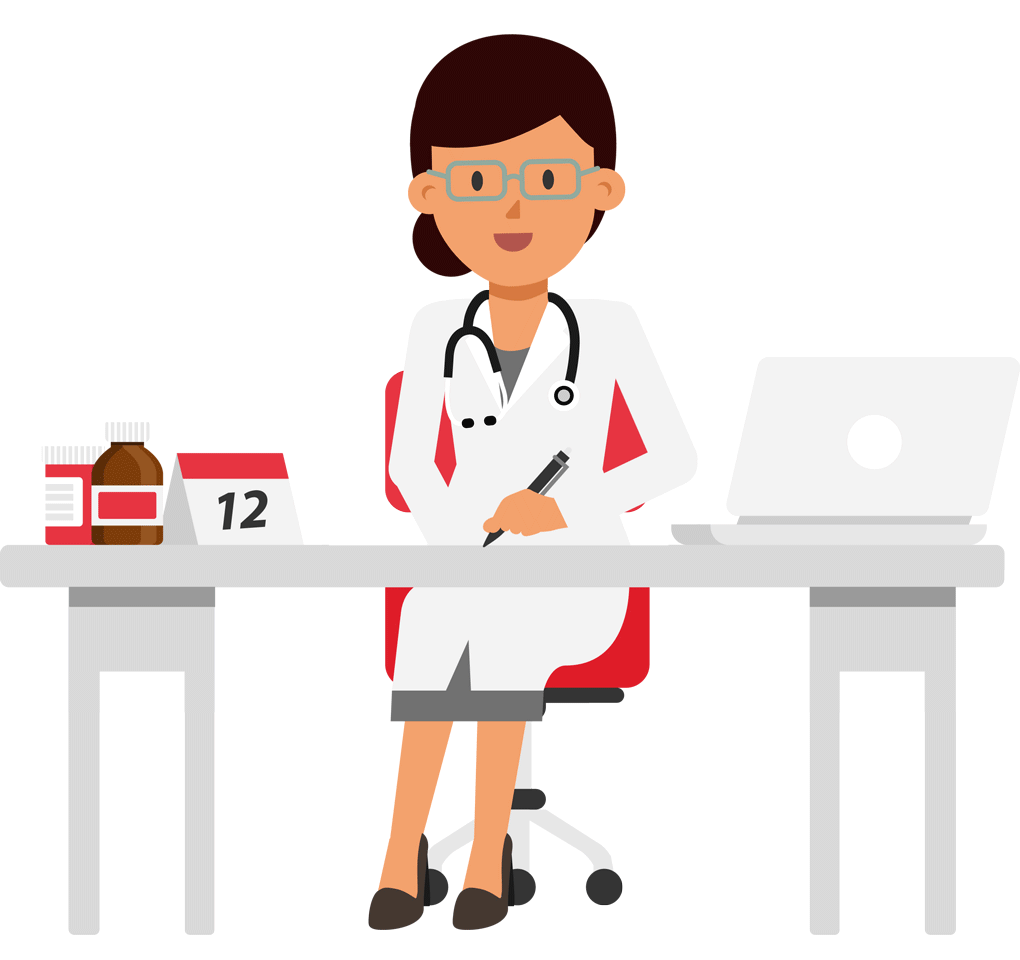 #01.

Search for Dermatologist Doctor in Patna

Search over top verifyed Dermatologist Doctor that match your criteria.

#02.

View Doctor Profile

View Doctor introduction and read reviews from other customers.

#03.

Easy Doctor Appointment

Connect with your best Dermatologist doctor in patna via chat or video call!
Visiting a dermatologist can be the solution for a large number of problems related to the skin, hair and nails. One of the most common skin issues that most people suffer from is acne and these specialists provide acne treatment that brings about relief. So as to detect the cause of your ailment, skin doctors resort to a number of blood examinations and other scans as well as understand your lifestyle and arrive at a conclusion. The specialist at a dermatology clinic suggests different courses of medication, different clinical or cosmetic procedures or a combination of medicines and procedures on the basis of the concerned disorder. An important branch of this field is cosmetic dermatology that focuses on improvement, enhancement and appearance of skin, hair and nails. Procedures like laser hair removal, skin rejuvenation and microdermabrasion are carried out to bring about reduction of imperfections of the skin as well as for improving the skin texture and appearance. While maintaining a healthy lifestyle is significant, paying attention to skin care is equally important and should not be overlooked. Please scroll up to find the best dermatologists practicing in and around Patna.
Make a list of questions to ask
There are a large number of reasons to consult one of the dermatologists. Some may have a specific reason like acne, some may be concerned about a suspicious mole or growth, while some may want to reduce signs of wrinkles and age spots. People planning to visit a dermatologist with their concerns should know exactly what they want to ask the specialist. It is wise to make a list of concerns along with medications used, pre-existing medical conditions and also family history. Preparing a questionnaire before the appointment with the doctor can help to get the most out of the visit because chances of forgetting the most relevant questions can be avoided this way. This can help a dermatologist to understand the condition better and offer an appropriate treatment plan going ahead.
Never expect a quick solution
People visiting a dermatologist should not expect quick fixes. Some may have to wait for weeks before they can see any improvement. It is always a good idea to ask a dermatologist what to expect from the treatment for setting realistic expectations. In most cases, patients would need to go for follow-up visits so that the doctor can reassess the treatment plan and determine if any medicine needs to be added or removed or the condition requires any specific dermatological procedure.
Researching on the injectable
The compounds that are injected during a dermatological procedure may not react well with some types of diets or medications. Hence, it is crucial to offer the dermatologist a complete medical history.
Bringing pictures
In Patna dermatologists will also highly appreciate it if the patients can get pictures along with their medical records. It can help them to diagnose acute skin conditions and sporadic problems.
What is the fees charged by a dermatologist?
The approximate consultation fees charged by a dermatologist may vary from Rs. 500 to more than Rs. 1,000 depending on the type of problem.
Book Doctor Appointment in Patna
Find and Book Patna Top Dermatologist in patna
Frequently Asked Questions
1. What conditions do dermatologists treat?
Dermatologists in Patna specialize in treating skin, hair, and nail disorders and diseases like acne, fungal infections, eczema, loss of hair, warts, vitiligo, psoriasis, rosacea, and many others. They use a variety of medical and cosmetic procedures to treat different diseases and disorders ranging from cosmetic injections to others.
2. What should I expect from a dermatologist on the first visit?
Any good dermatologist in Patna would need to know about the medications and health problems that you have which may have an impact on your skin. They may also carry out a full-body skin check for identifying any moles or signs of other skin conditions. Based on the findings, the specialist will advise on the best plan of treatment.
3. How can skin problems be diagnosed by dermatologists in Patna?
Dermatologists are skin specialists who can diagnose different types of skin problems by first discussing the symptoms and then examining the skin. They may recommend some additional skin tests which can help to identify bacterial, viral, or fungal skin infections. They may carry out a skin biopsy as well.
4. What causes acne?
According to the majority of skin specialist doctors, the actual cause of acne is not known. However, one of the biggest contributing factors is the hormone called androgens. Certain things which can worsen the acne are harsh scrubbing, rubbing the skin, emotional stress, and squeezing blemishes. Consulting a good dermatologist nearby is the best thing that anyone can do.
5. How long do dermatology consultations take?
The time required will vary from one case to another. Your skin doctor may take up to 10 minutes and sometimes longer to perform a full-body skin exam. You can expect anywhere from 30 to 45 minutes at the doctor's clinic depending on your specific condition.
6. What are some of the common procedures performed by certified dermatologists?
Some procedures that dermatologists regularly do are surgical excision, laser therapy, cryotherapy, sclerotherapy, dermabrasion, liposuction, chemical peels, cosmetic injections, etc. Laser therapy is frequently used by the skin doctors for the removal of warts, moles, acne scars, and blemishes. Cosmetic injections reduce the appearance of wrinkles and sagging skin.