Best Orthopedist Doctors in Patna
Best Orthopedist Doctors in Patna
List of Best Orthopedist Doctors in Patna.Find Doctors Fees Details,Doctor Clinic Address & Doctor Contact Numbers and Book Orthopedist doctor appointment Online in Patna
Orthopedist doctor Consultation Fee in patna
The doctor consultation fee of Orthopedist in patna varies depending on the credibility and experience of the doctor. Generally, the consultation fee of these doctors ranges approximately between Rs. 100 to Rs. 1500 or more. You may be charged an additional fee for tests and examinations by the respective general physician.
How Can doctorsinpatna.com portal Help in Finding the Best Orthopedist Nearby?
On doctorsinpatna.com, you can know who 'the best Orthopedist near me' are as you get a list of Orthopedist doctor in patna. In addition to the address and contact details of these doctors, you also get additional details such as the ratings and reviews they have received from other patients, their hours of operation, facilities available, etc. These details help you make an informed decision. Adding filters such as popularity, ratings, distance, etc. narrow the search results further.
Are you worried that you may fall ill at any hour? Would you like to have a complete online guide of Orthopedist doctors in a Patna with a comprehensive list of reputable names? We are an online list of Orthopedist doctors in Patna that is known for offering faster and efficient healthcare to patients. Our Orthopedist doctor's directory features the top Doctor of patna . The pool of medical doctors known all over the country for achieving best results with patients. Top rated and best doctors near you and those around the city can serve patients via our website. With the best and most efficient team of medical professionals in Patna , doctorsinpatna.com can help you find best doctors at a nearby location in Patna. Choose us to get the best service from a top rated doctor in Patna!
Appointment with Best Orthopedist Doctor in Patna Now Easy
We provide top rated Orthopedist Doctor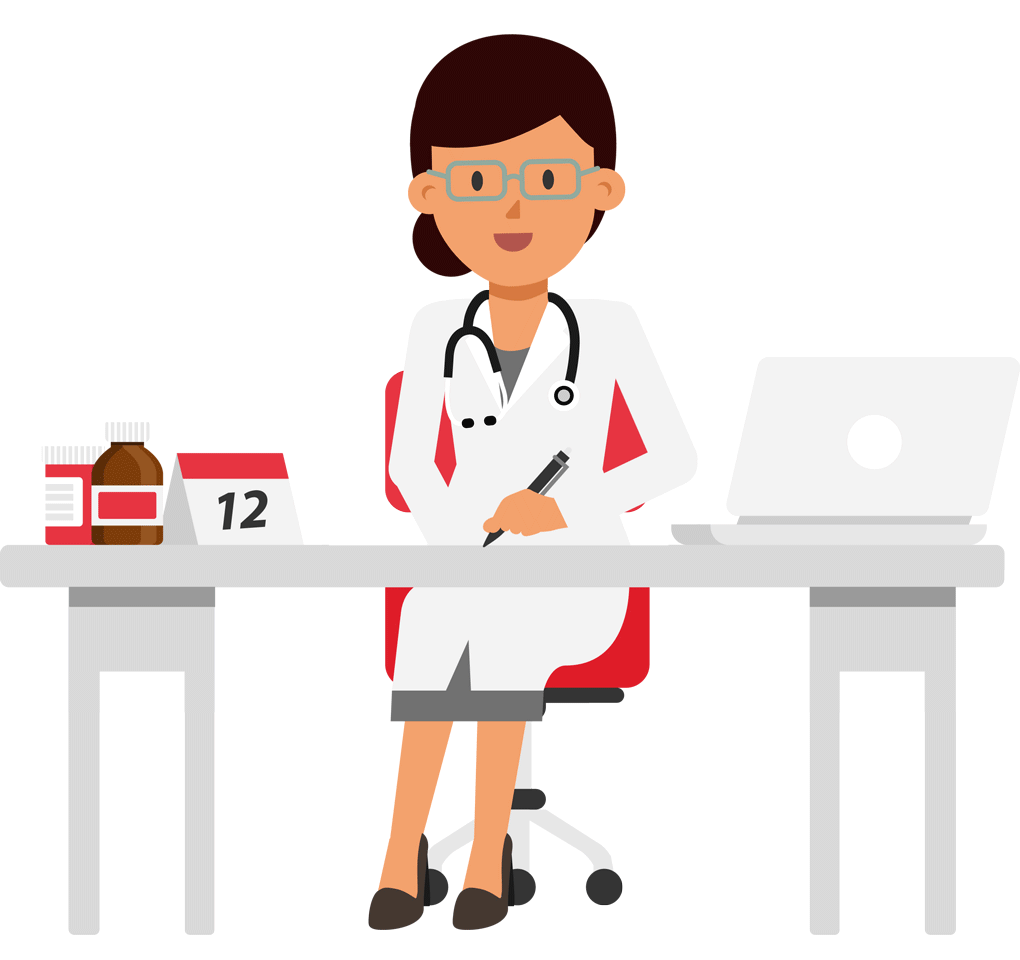 #01.

Search for Orthopedist Doctor in Patna

Search over top verifyed Orthopedist Doctor that match your criteria.

#02.

View Doctor Profile

View Doctor introduction and read reviews from other customers.

#03.

Easy Doctor Appointment

Connect with your best Orthopedist doctor in patna via chat or video call!
An Orthopedist is a medical specialist who is specialized in diagnosing, evaluating and treating diseases related to musculoskeletal system such as bones, ligaments, muscles, joints and nerves. They are trained and qualified surgeons who treat disorders including arthritis, osteoarthritis, carpal tunnel syndrome, dislocated elbow, dislocated shoulder, forearm fracture, sprains and strains, thoracic outlet syndrome, separated shoulder, recurrent, chronic elbow instability, radial head fractures of the elbow, ganglion cysts, etc. Here, you can easily access the best and expert Orthopedist specialized in muscles and joints injuries. Book online appointment and consult with top Orthopedist.
An Orthopedist is a medical doctor who specializes in the diagnosis and treatment of disorders related to the musculoskeletal system. Orthopedist are trained to treat all aspects of the musculoskeletal system. Orthopedist are trained to treat bones, joints, ligaments, muscles, nerves, and tendons. Orthopedic doctors use surgery as a last resort for musculoskeletal issues. Orthopedist commonly treat health problems and diseases such as Pain in muscles, tendons, or joints, Swelling or bruising around the joint or the location of an injury, Limited range of motion, such as an inability to straighten the back, Joint deformity, Back Pain, Hip Injury, Foot Joint Pain, Knee Injury, Rheumatic Disease, Arthritis, Bankart Repair, Muscular Diseases, fracture, Osteoporosis, Sports Injury, Ligament Injuries, Back and Neck Pain, Elbow Surgery, knee pain, knee surgery, shoulder surgery, etc. Patients can consult online with an orthopedic doctor for non-emergency bone problems, orthopedic doctor advice, for the second opinion of an Ophthalmologist, and for follow-ups cases.
When to consult online with an Orthopedist-
• Patient should have to consult Orthopedist when they have the following signs and symptoms like leg pain, hip pain, hand pain, shoulder pain, arthritis, issue, etc.
• For the second opinion for bone-related diseases.
• To take a second opinion before bone surgery.
Book Doctor Appointment in Patna
Find and Book Patna Top Orthopedist in patna
Frequently Asked Questions about Orthopedist and related Diseases
Why should you visit an Orthopedist?
An Orthopedist is a specialist doctor who keeps years of expertise and experience in treating problems associated with muscles, bones, nerves, and tendons. You may visit your primary care physician or directly an orthopedic surgeon to know the actual problem and ways to manage and treat them. People with excessive weight, increased sugar level, being female, nutritional deficiency are most susceptible to develop bone diseases. You are recommended to visit the best orthopedic surgeon to know your risk of getting bone diseases and ways to prevent them.
When should you visit an Orthopedist?
Orthopedic conditions are a worrisome situation which not only hinders the mobility of the person but also hamper the day to day work. Bone diseases are most commonly linked with elderly but due to infections, injury and certain diseases, it can affect children and millennial too. Finding the right treatment at right time helps patients with bone diseases recover faster. Thus, after experiencing any abnormal changes in the mobility of bones or crippling symptoms such as stiffness, twitching muscles, aching, burning sensation, sleep disturbances, cramps you are required to consult an orthopedic surgeon without any delay.
What causes bone diseases?
According to expert Orthopedist poor nutrition, poor sunlight exposure, ageing, diabetes, being female, past menopause, smoking, hyperthyroidism, allergy, lack of calcium, lack of vitamin D, asthma, low dietary intake, obesity, sedentary lifestyle, poor posture, alcohol consumption, etc are the top most causes of bone diseases.
What are the most common types of bone diseases and disorders?
The most common types of bone diseases that highly affect a person are bone cancer, bone cyst, fibrous dysplasia, osteoma, rickets, osteoporosis, bone infection, osteoarthritis, rheumatoid arthritis, scoliosis, low bone density, gout etc.
What are the common symptoms of bone diseases?
The symptoms of bone diseases depend on the severity and types of bone problem. Some of the signs and symptoms of bone diseases include swelling, muscle and tissue pain, cramps, fatigue, weakness, back pain, loss of height over time, jaundice, lump or mass under the skin, joint pain, weakness, redness, decreased range of motion, loss of appetite, fatigue, pale skin, night sweats, etc.
What kind of tests you may undergo for the diagnosis of bone diseases?
There is a diverse range of test that can be suggested by an Orthopedist based on your symptoms to diagnose the type of bone diseases. Some of these tests include X-ray, Computed tomography (CT), MRI or MRT (Magnetic Resonance Tomography), Bone density tests (bone densitometry), Bone scans, Bone biopsies and bone marrow biopsies, Blood tests etc.