Best Oncologist Doctors in Patna
Best Oncologist Doctors in Patna
List of Best Oncologist Doctors in Patna.Find Doctors Fees Details,Doctor Clinic Address & Doctor Contact Numbers and Book Oncologist doctor appointment Online in Patna
Oncologist doctor Consultation Fee in patna
The doctor consultation fee of Oncologist in patna varies depending on the credibility and experience of the doctor. Generally, the consultation fee of these doctors ranges approximately between Rs. 100 to Rs. 1500 or more. You may be charged an additional fee for tests and examinations by the respective general physician.
How Can doctorsinpatna.com portal Help in Finding the Best Oncologist Nearby?
On doctorsinpatna.com, you can know who 'the best Oncologist near me' are as you get a list of Oncologist doctor in patna. In addition to the address and contact details of these doctors, you also get additional details such as the ratings and reviews they have received from other patients, their hours of operation, facilities available, etc. These details help you make an informed decision. Adding filters such as popularity, ratings, distance, etc. narrow the search results further.
Are you worried that you may fall ill at any hour? Would you like to have a complete online guide of Oncologist doctors in a Patna with a comprehensive list of reputable names? We are an online list of Oncologist doctors in Patna that is known for offering faster and efficient healthcare to patients. Our Oncologist doctor's directory features the top Doctor of patna . The pool of medical doctors known all over the country for achieving best results with patients. Top rated and best doctors near you and those around the city can serve patients via our website. With the best and most efficient team of medical professionals in Patna , doctorsinpatna.com can help you find best doctors at a nearby location in Patna. Choose us to get the best service from a top rated doctor in Patna!
Appointment with Best Oncologist Doctor in Patna Now Easy
We provide top rated Oncologist Doctor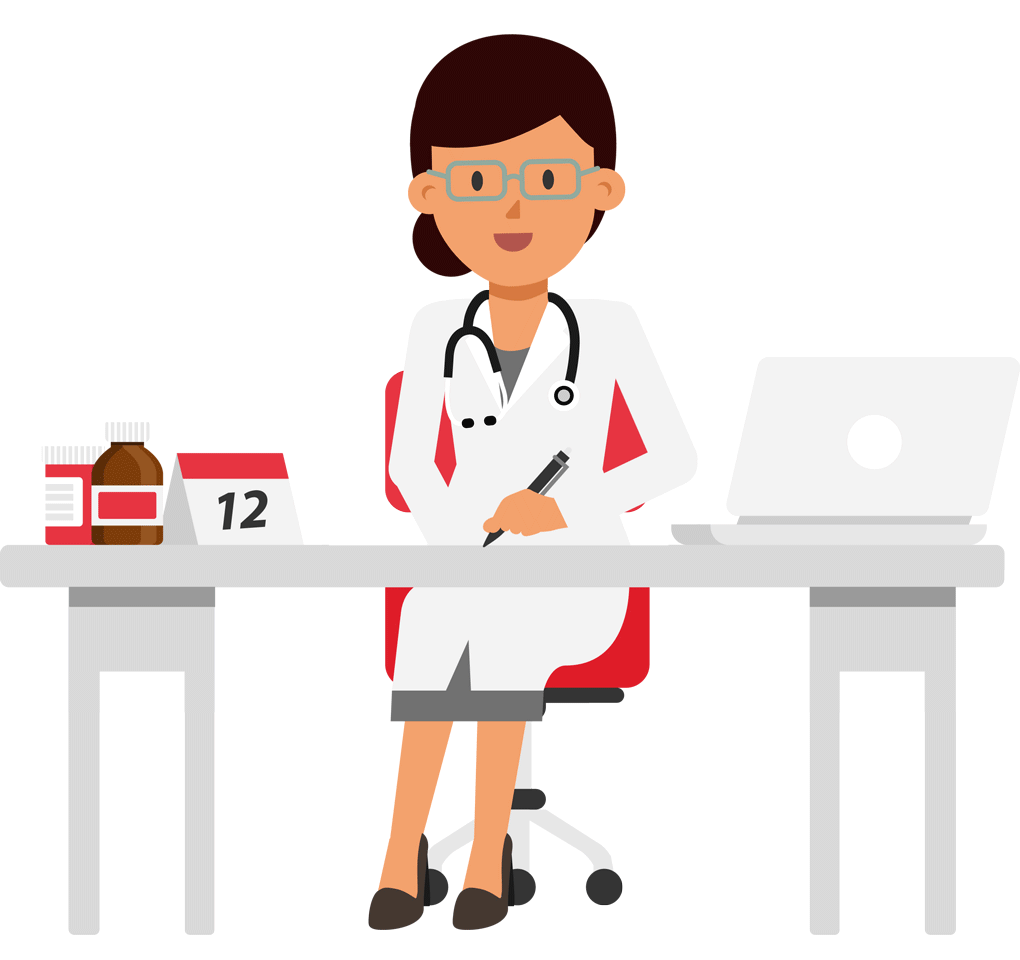 #01.

Search for Oncologist Doctor in Patna

Search over top verifyed Oncologist Doctor that match your criteria.

#02.

View Doctor Profile

View Doctor introduction and read reviews from other customers.

#03.

Easy Doctor Appointment

Connect with your best Oncologist doctor in patna via chat or video call!
Oncologist is a doctor who is specialized in diagnosing, evaluating, preventing and treating cancer. The oncologist is highly trained, experienced and skilled in the areas of medical, surgical and radiation. Here you can easily search oncologist who are specialized in diagnosing and treating all types of cancers such as breast cancer, prostate cancer, gynecologic cancers, such as uterine, ovarian, cervical cancers, basal cell cancer, melanoma, colon cancer, lung cancer, leukemia, lymphoma etc. Book online appointment and consult with top oncologist.
Oncology is a branch of medicine that deals with the prevention, diagnosis, and treatment of cancer. A medical practitioner who practices oncology is called an oncologist. Some of the wide ranges of acute and chronic problems that can be treated by oncologists are, the diagnosis, treatment, and prevention of blood diseases (hematology) and cancer (oncology) and research into them. Hematology-oncology includes such diseases as iron deficiency anemia, hemophilia, sickle cell disease, thalassemias, leukemias, and lymphomas, as well as cancers of other organs. Patients can consult online with an oncologist doctor for non-emergency problems, oncologist advice, for the second opinion of an oncologist, and for follow-ups cases.
When to consult online with an Oncologist-
• Consultation with an Oncologist is needed in case of Breast Cancer, Lung Cancer, Throat Cancer, Hepatitis Cancer, Stomach Cancer, Cervical Cancer, Ovarian Cancer, Oral Cancer, Head, and Neck Cancer, Liver and Gallbladder Cancer, Prostate cancer, uterine, ovarian, basal cell cancer, etc
• Oncologist can be consulted in case of Chemotherapy
• Oncologist can be consulted for Radiation Therapy
• Oncologists can be consulted in case you are thinking of surgery.
Book Doctor Appointment in Patna
Find and Book Patna Top Oncologist in patna
Frequently Asked Questions about oncologist and related Diseases
When should you visit an Oncologist?
Cancer is undeniably a life-threatening condition but fortunately, it can be treated, if diagnosed at an early stage. Thus, after having observed any abnormal changes in the body you are recommended to consult your primary physician doctor or an oncologist to know the underlying causes of the problem. Early screening can help detect cancer an early stage and hence increases the chances of survival. You can book an online appointment and consult with a top oncologist at doctoriduniya.com.
What are some of the most common types of cancer?
There are more than 200 types of cancer that can affect people. Some of the most common types of cancer include skin cancer, lung cancer, breast cancer, prostate cancer, colorectal cancer, bladder cancer, kidney cancer, leukemia, ovarian cancer etc.
What are some of the most common symptoms of cancer?
The most common signs and symptoms of cancer are unexplained weight loss, fever, fatigue, a lump, skin changes, intense pain, bleeding, indigestion, cough or hoarseness, pain during urination, blood in urine, indigestion, bloating, breast changes, fever etc.
What causes liver cancer?
According to the expert oncologist, the exact causes of liver cancer are yet not known. But, there are certain risk factors that highly contribute include ageing, hepatitis infection, family history, diabetes, fatty liver, alcohol consumption, smoking, etc.
What causes mouth cancer?
Mouth cancer is one of the most common forms of cancer affecting millions of people in the world. Its symptoms may or may not appear initially unless they become life-threatening. Some of the most common symptoms of mouth cancer include red or white patches on gum or tongue, mouth ulcer, swelling, pain or difficulty in swallowing, a persistent pain in the neck, a hoarse voice, unexplained weight loss, unusual changes in the sense of taste, pain in the ear, swollen glands in the neck, etc. The risk factors that cause mouth cancer include smoking, alcohol consumption, consumption of betel nuts, poor oral hygiene, family history, weekened immune system, sun exposure etc.
What kind of tests you may undergo for the diagnosis of cancer?
Depending upon the symptoms and the part of the body that has been infected, your primary care physician and cancer doctor may recommend you one or more of these tests such as barium enema, biopsy, bone marrow aspiration and biopsy, bone scan, breast mri, colonoscopy, computed tomography (ct) scan, digital rectal exam (dre), ekg and echocardiogram, fecal occult blood tests, magnetic resonance imaging (mri), mammography, muga scan, pap test, sigmoidoscopy, tumor marker tests, ultrasound, upper endoscopy, etc.
How can you consult the best oncologist In Patna?
At doctorsinpatna.com, you can access a list of best oncologists or cancer specialist, book online appointment and consult with them. In any medical emergency feel free to visit www.doctorsinpatna.com.